You made it! What an astonishing achievement professionally and personally for you all!
I'd like to take some time to highlight a few of the projects that stood out in one way or another. This doesn't mean the others weren't special – but rather to recognize some unique qualities about some of the final projects.
Your cohort clearly demonstrated an ability to bring concepts from all five courses together, assembling elements of everything we've covered in a succinct and effective manner. You've told stories of overcoming challenges, reaching out to PLNs, collaborating within your schools, or sometimes abroad, and your projects shed light on the power of learning collaboratively as adults. Well done and I hope you'll continue to stay in contact both in our cohort and in the wider Coetail community!
---
Alexis's 4th Grade students re-did a writing unit on informational picture books. Students had lots of choice and freedom to explore. Alexis embraced the Coetail mentality of reaching out to her PLN to help with collaboration – another Coetailer, Tara Barth provided that connection.
A comment left for Alexis stated,
"What an immense learning experience for grade 4 students, making a picture book for a target audience and getting feedback from them. It's impressive to see how your students have used different apps especially Google Keep. Their excitement is evident from their responses. Your students have clearly attained the redefinition level."
Here's more: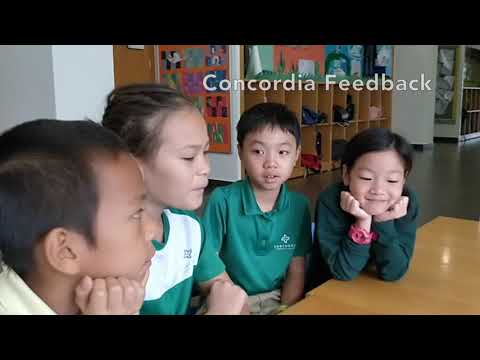 ---
Sitwat had highly ambitious goals for her project – and she managed to hit them – WHILE moving countries and jobs in the middle of the course!?
She noted: My Goals for this project were :
to have a unit on Digital Citizenship;
use of seesaw to develop a digital portfolio;
to create a Flipped classroom culture using Edpuzzle so the classroom time can be used to facilitate learning;
to have a Project-based learning;
to do a Global collaborative project ;
to create students Blogging culture;
to have a Skype or google session with an expert; and
enable students to redefine task according to SAMR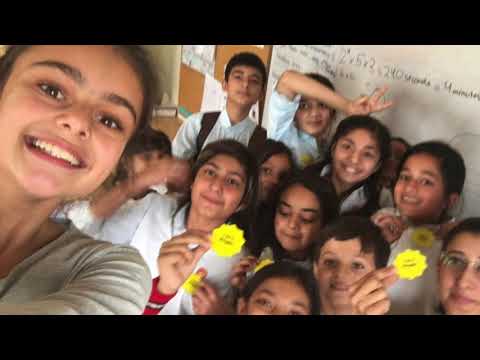 Steve commented, "It's obvious that your students gained a great deal from your project. You covered a lot of ground with them: flipped classroom, blogging, making videos, digital citizenship, global collaboration. It is always relevant to consider when one is thinking about 'transformation' the context in which one is working, and as you make clear, your students' experience of computers in the classroom was previously limited to the lab. You have expanded their horizons in terms of what is possible at school. The students' responses were very enthusiastic and you should be proud of what you have brought into their school experience."
---
Michelle said: For my final project I created a unit called "Toymaker's Challenge" to teach a design thinking framework to my students and give them an opportunity to share their designs with the world.
My three main goals for this project were:
Teach design thinking (purpose, process) to elementary students
Collaborate with other teachers in our 3-5 team
Collaborate with other classes outside of our school
Feedback for Michelle included:
"What a wonderful project for you and for your students. It's obvious how much all of you learned in the process and that the kids really loved the project. I like how thoughtful you were in laying out the process. You didn't just throw a bunch of material in their direction, you were deliberate about implementing the steps from the design cycle, and that was evident in both their own words and in seeing their final toys."
"You have planned the project meticulously and your students were able to attain all steps of design thinking process. Introducing design thinking challenge at grade 3 level will help students to be innovative and think out of the box.I wish you all the best and hope we continue to share stories of our classroom even after the COETAIL."
"Your students seemed to gain a lot from your project. I'm also a fan of the writing of AJ Juliani and I was interested how you put into practice concrete steps to promote the student's creative thinking. It was a good decision to take the students out into the community to the play space to see that what they are doing in class is also valued in the world outside. The final celebration activity looked fun and validated the students' hard work. In their interviews, your students made clear that they had understood that the process is important and that it leads to a better product."
---
Kim took on an immense challenge of introducing coding in the classroom – in the Grade 2-5 levels!
The final project was a great source of motivation for me to make a stronger effort to bring coding to the classroom. I had tried in the past but was only able to occasionally teach what was considered one or two "coding" classes school wide.  I think this may be partly due to everyones busy schedule, a lack of knowledge between coding logic and  curriculum connections and/or  the fear of limited resource and lack of knowledge of how coding works.
This year, as coding was my final project, I knew I had to take a different approach at integration.  Being an Ed Tech Coach, I don't have the opportunity to consistently work with my own students.  To remedy this, I sought out two to three teachers who would be willing and able to consistency provide class time for coding integration. I knew I also had to find teachers who would be able and interested in meeting on a regular basis to discuss the curriculum connections.  Fortunately, I connected with three eager teachers from Grades 2, 4 and 5 EAL.
Feedback for Kim stated: "Kim – what a great final project! I loved seeing just how transformative coding can be across the curriculum. It is very easy to teach coding as a standalone unit of work, but you showed just how well it can enhance the entire curriculum. I loved hearing your students speak so confidently about their work and also how they were the ones to highlight all of the different skills it is teaching them."
---
And with that – it's a wrap! Wishing you all the best for a relaxing and well-deserved holiday season!